Bangkok Jam
1892 Solano Ave, Berkeley, CA 94707
Order now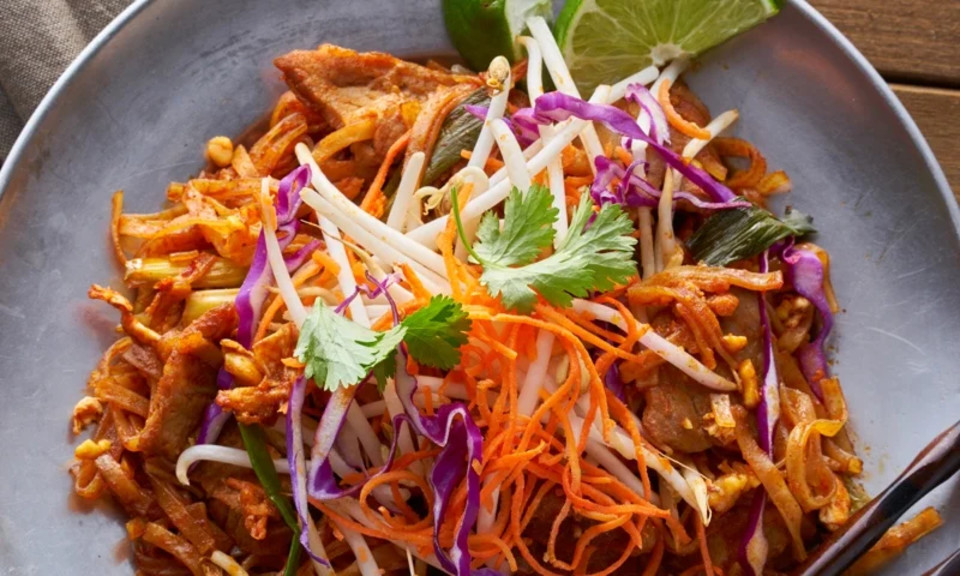 John
We loved every item we ordered and look forward to ordering again from here. Some of the best delivered food we've had in the East Bay - hands down. Very pleased. The Roasted Duck Rolls were golden and crispy and the sauce that comes with them divine. We wished we ordered the larger option of the Tom Kha soup - it was so comforting on a rainy day. Well balanced flavors. The Three Ladies Salad we raved about as well - it was easy to split between 2 people. We're torn as far as our next order now - we want to try more of their offerings but are big fans and want to eat the things we already ordered the first time again.
karen
Food came in the quoted delivery time. Delivery person didn't act annoyed even though there was a lack of communication, on my part. (didn't hear phone call that he was at door). i had never tried Thai food before, so I cannot compare what I ordered to other Thai. But as far as just tasting good, I was very impressed. Got the "Healthy" fried rice. Kind of pricey, but you get a large portion. The Asian Chicken salad was great, hardboiled egg, good quality chicken, and other add ins. Also the drinks were not in cans, the lime drink and Thai tea, like I thought they would be. They were flavorful and not watered down.
Tamara
This place is awesome. My husband loves the Hawaiian Fried Rice with Tofu. Tonight I had Basil dish with chicken and it was just the right amount of spicy. My picky eater son had the chicken satay and would have eaten more if we had it. we all loved the golden crab appetizers too. The delivery was on time and the driver very courteous. We ordered he a few weeks ago and really liked the pumpkin fries and green curry too.
Emily
Bankok Jam is a favorite in my house because the food is tasty and fresh. The menu offers has healthy(ish) vegetable-centric options even for meat eaters: the Pra Ram, for example, is grilled steak with a big pile of nicely-steamed cabbage, carrot, broccoli, and green beans, with a spicy peanut sauce on the side.
Brian T.C.
The vegetarian pad Thai speaks volumes to the quality of the kitchen. Every order has arrived delicious. We are on the outskirts of your delivery area and appreciate your lovely restaurant all the more.
About us
Asian, Dinner, Lunch Specials, Noodles, Salads, Thai
Today

Delivery: 11:30 AM - 7:00 PM

Takeout: 4:30 PM - 9:00 PM

Delivery

Monday:

11:30 AM - 7:00 PM

Tuesday:

11:30 AM - 7:00 PM

Wednesday:

11:30 AM - 6:15 PM

Thursday:

11:30 AM - 7:00 PM

Friday:

11:30 AM - 7:00 PM

Saturday:

11:30 AM - 2:30 PM

Sunday:

12:00 PM - 3:30 PM

Takeout

Monday:

11:30 AM - 2:30 PM

Tuesday:

11:30 AM - 2:30 PM

Wednesday:

11:30 AM - 2:30 PM

Thursday:

11:30 AM - 2:30 PM

Friday:

11:30 AM - 2:30 PM

Saturday:

11:30 AM - 2:30 PM

Sunday:

12:00 PM - 3:30 PM